Shopping Basket
Your Basket is Empty
There was an error with PayPal
Click here to try again
Thank you for your business!
You should receive an order confirmation from Paypal shortly.
Exit Shopping Basket
Maryland Licensed Tree Experts

| | |
| --- | --- |
| Posted on 26 October, 2016 at 0:20 | |
The Shortleaf Pine - Pinus echinata, is a typical form as far as appearances are concerned. It can be identified by its combination of resin pockets in the bark, short needles and large amounts of small cones that can remain attached to a tree for years at a time. It is a large pine and can reach heights of up to 125-135 feet when fully mature (in the ideal location of course). Native to the United States, it can be found growing in a large variety of soil types from 150-600 m, From Texas and Missouri in the West along the Eastern Seaboard from Florida in the South to New York in the north. The Shortleaf Pine is considered to be somewhat fire resistant, surviving after moderate burns and reseeding itself after severe ones, sometimes even re-sprouting from the base after fire.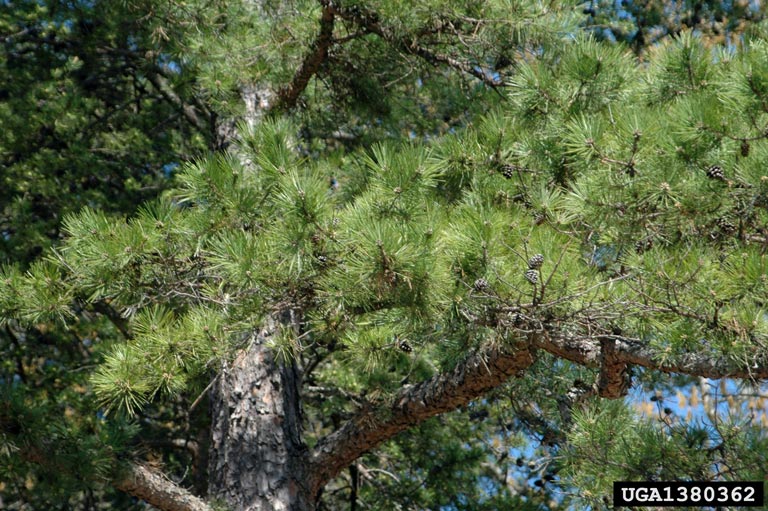 The Shortleaf Pine is of more importance commercially then most others Pines as it produces a better quality wood. The lumber from the Shortleaf Pine can be used in finer grade applications producing furniture and cabinetry. It is occasionally planted in parks or along roadsides but is not a popular ornamental.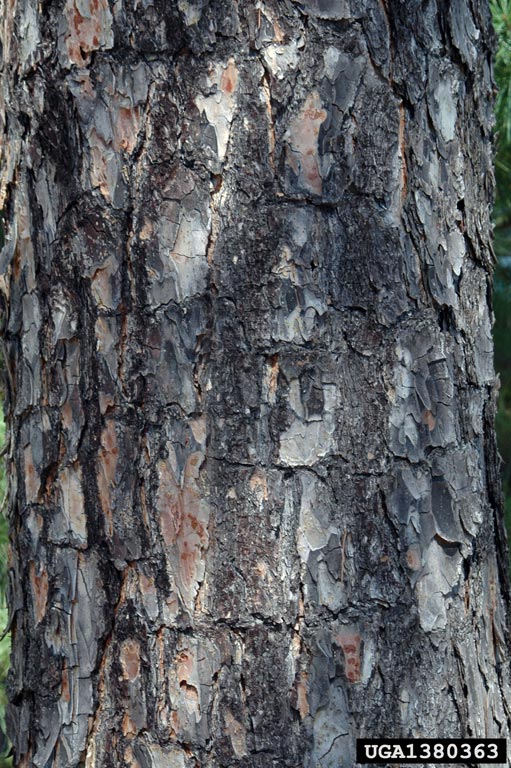 The bark of the Shortleaf Pine is a reddish brown in color, scaly and made up of plates with resin pockets. The leafs are in the form of needles 7-11 cm long and 1mm wide, straight in form, occasionally twisted, gray-yellow or green-yellow in color, occurring in bundles of two.  The pollen cone is 15-20 mm long, yellow-green or purplish green in color.  The seed cone can be solitary or clustered, with great numbers within the crown, symetrical in shape, 4-6 cm long, red to brown in color, sharp prickly points of varying lengths.  The Seed cones can remain attached within the crown of the tree for several years after maturing.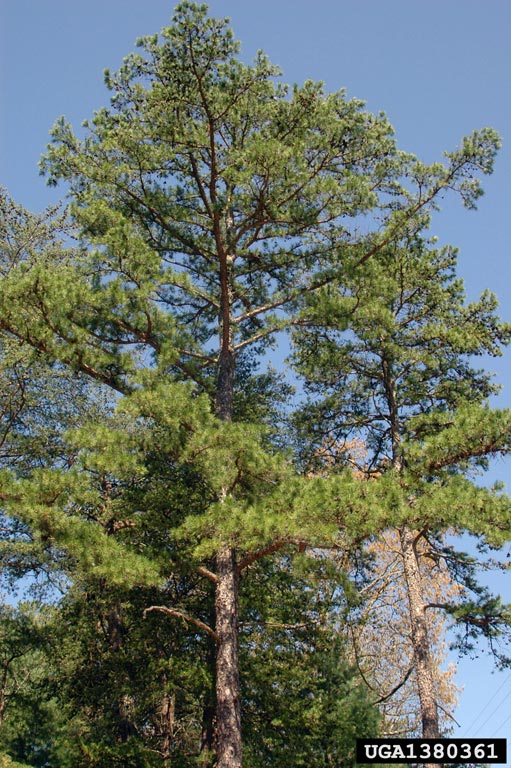 Image Citations (Photos 1, 2 & 3): Chris Evans, University of Illinois, Bugwood.org
Meet more trees on our website www.ArundelTreeService.com  or follow our blog http://arundeltreeservice.meetatree.com/
Categories: Meet A Tree, Benefits of Trees
/